We want your child's first visit to the dentist to be positive and comfortable. That's why we take the time to connect and have fun with them. We'll also work to build a relationship with you as the parent, addressing your concerns and answering your questions.
While explaining each procedure to your child in simple terms, we'll help your child understand what is happening to them. Once we begin the work, we're great at distracting your child with things like ceiling TVs, so that they will be entertained and diverted while we take care of their dental needs.
Importance of Baby Teeth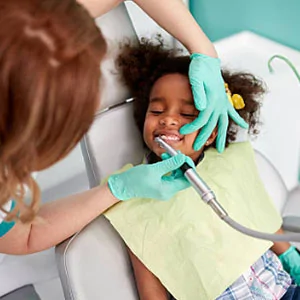 Taking good care of your child's baby teeth is a key first step in creating lifelong oral health. Baby teeth provide space for permanent teeth and guide the adult teeth into proper position.
They also support correct development of your child's jawbone and jaw muscles and play a significant role in normal speech development.
As your children's dentist, we recommend that you bring your children to visit us before their first birthday. We'll check their overall oral health and examine their teeth, tongue, gums, and tonsils.
As a preferred dentist for kids, we can even teach you ways to prevent thumb sucking, provide teething tips, and give you recommendations for healthy nutrition.
Our Pediatric Dentistry Services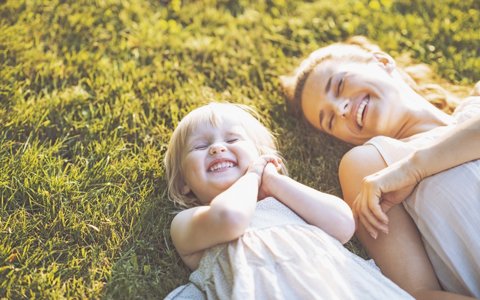 Cleanings – Professional pediatric teeth cleanings are necessary to take care of bacteria and plaque that build up on your child's teeth. As a premier dentist for kids, we always emphasize the importance of regular cleanings.
Fluoride – Protecting your child's teeth with fluoride aids in the prevention of cavities.
Dental Sealants – Prevention of cavities in children is far preferable—and more effective—than fixing them after the fact. Dental sealants for kids are an excellent way to accomplish this.A tooth sealant is a durable material that can be essentially painted onto the chewing surfaces of the child's back molars. This fills in some of the deep molar grooves that a child may have trouble cleaning properly. It also provides an extra layer of protection between the tooth and cavity-causing bacteria.In stopping cavities in children before they start, tooth sealants are an effective and worthwhile treatment.
White Fillings – For many years, fillings were made of a silver-colored metal alloy that included mercury. This is because mercury is the only metal that is liquid at room temperature, making it very easy to work with and manipulate into a tooth.However, in recent years, many concerns have been raised about the safety of having mercury inside one's mouth. When filling cavities in baby teeth, we need to be especially cautious about what materials and techniques we use. That's why our office has established a totally mercury-free environment.Instead of this amalgam alloy, we use composite white fillings made of resin. Not only are these composite fillings much safer, but they are also tooth-colored. No more obvious silver-capped teeth, and no more worries about the content of your child's filling.
Laughing Gas – As a dentist for kids, we know how important it is to keep them comfortable and calm during a dental appointment. Laughing gas can help children relax and numb any pain or discomfort.
Tooth Crowns – Pediatric dental crowns can protect your child's decayed or damaged teeth.
Extractions and Space Maintainers – If your child's baby tooth is decayed or damaged beyond repair, we can extract it and provide a space maintainer, which will help keep a place open for the permanent tooth.
Mouthguards – Our office is equipped to offer custom-fitted kids mouthguards. These mouthguards can protect your child's dental health in a number of ways.If your child has chronic bruxism—which is tooth grinding—the wear and pressure can eventually cause serious damage to their teeth. A fitted sports kids mouthguard can prevent grinding or clenching while still allowing them to sleep comfortably.Many sports present a risk to dental health. If there is any chance of heavy contact with players or equipment, then you'll want a mouthguard to provide as much tooth protection as possible. As a dental office, we can customize this sports mouthguard specifically to your child's mouth.
Schedule a Pediatric Dentistry Appointment with a Children's Dentist Near San Jose, CA
If you're looking for high quality pediatric dentistry in the San Jose area, we would love to be your children's dentist! As a dentist for kids, we are committed to taking care of these young smiles.
Questions? Looking to schedule an appointment? Simply call, text, or contact us using the form on this page. We look forward to helping you!
Related Content