Every child has individual needs when it comes to their healthcare. Some have a few more than others, however. If your child is one such special patient, then you've come to the right place. At our office, you will find an experienced and professional special needs pediatric dentist for autistic children, those with developmental delays, Down's Syndrome, and much more.
In order to provide our littlest patients with everything they need, we have set in place a number of policies, practices, and amenities in order to help them get the most out of their dental visits.
Pre-Treatment Visits
As a qualified dentist for special needs children, we understand how important comfort is. When your child knows us and likes us, the treatment process will be much faster, easier, and more effective. That's why we encourage pre-treatment visits.
Here's how they work:
We will start by scheduling a dental appointment, just as though it were a regular treatment visit. However, instead of getting right down to brass tacks, we will take this time to talk to your child. We can visit, joke, laugh, maybe watch a little TV together. The entire purpose of this time is to form that necessary bond of trust.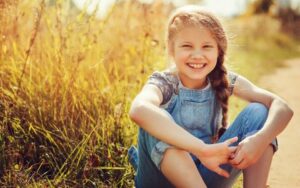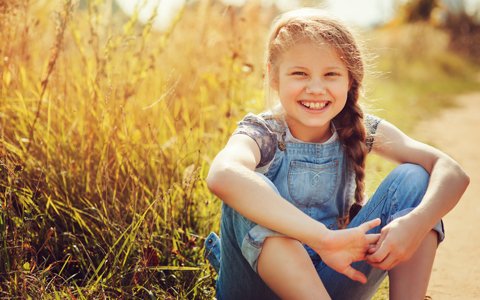 This may take only one visit. It may take several. Whatever the case, we will make sure to build that relationship first, before we even think about getting out the dental equipment. By the time the true checkup rolls around, each child will be able to relax and feel confident with the staff
"Both my kids enjoy their appointments with Dr. B so much! We cannot be happier to have him as their DDS. He has an amazing way to make them listen and stay put so that he can examine them. We have been with his practice for over 5 years and I am only sorry they don't take parents too 🙁 Everyone in the office is great, helpful, knowledgeable and knows how to communicate with kids and parents alike. They are always on time for appointments and everything is incredibly smooth and efficient!"
– Bren W.
Special Amenities
Scheduling | Certain times of the day are consistently slower and quieter in the office. This is an ideal time for us to schedule special needs appointments. With fewer people around, your child may be able to relax just that much more, and hopefully avoid too much overstimulation.
Waiting Room | Our lobby area is equipped to see any patients who can't bring themselves to go into the back. This way, any children who are scared of the back room can still get the healthcare they need.
Sedation Dentistry | Sedation dentistry for children is an excellent amenity that can be useful for special needs. In fact, laughing gas is extremely safe for patients of all ages.This is largely because laughing gas does not metabolize in our systems. In other words, it won't be absorbed at all. Within minutes, the effect of the gas completely wears off, with no residue, no lingering effects, and no reactions or allergies to worry about.Laughing gas also does not replace any regular anesthetic or part of the procedure. It is simply a natural relaxant to help make the dental appointment a little easier.
The Right Dentist for Special Needs Children
We are here to help you and your child with any needs or requirements that they have. Great dental care is something everyone deserves. Call us with any questions or to schedule an appointment.
Related Content